If you are thinking about doing a Professional Year program we are sure you'll have some questions. From our experience of working with more than 40,000 Professional Year students, we have compiled these Frequently Asked Questions. Our friendly team would also love to discuss your queries and help you to become another successful PE graduate.
What IELTS score is required for the Professional Year program?
The Professional Year program requires an overall IELTS score of 6.0, or the equivalent score from the Pearsons (PTE), TOEFL, iBIT or Cambridge Advanced English tests. For individual IELTS bands (Listening, Reading, Writing and Speaking), the accounting PY stream requires a score of 6 or above for each.
Do I need to undertake a Skill Assessment? I already have a 485 visa.
Accounting students no longer need skills assessment (which was once a requirement).
While students looking to study the IT PY program are not required to provide a formal Skills Assessment, they must have completed at least two years of tertiary education in Australia in a related IT field and their qualification approved by the ACS.
Can I take leave from the program?
We understand that life happens and you may need to take leave from the program. Leave applications at any point during the program will only be granted in cases of emergency and at the discretion of PE and the governing bodies of The Course (ACS for IT and Accounting PYP for Accounting). Evidence will be required for said emergency. Students must not take leave without approval being granted. The longer the leave taken, the longer your course will be extended. Students should also consider that not all subjects are offered each month or on the same study days. This may impact the length of the course. Any leave that results in a student not being able to complete the course due to a Visa expiring before rescheduled course completion may be denied.
I am on a bridging visa and still don't have my 485 visa. Can I enrol in the PY program?
The good news is- yes, if you have a Bridging Visa to a 485 Visa and it has full time work rights and full time study rights you can enrol in the PY program.
Can I pay my program fee in instalments?
Yes. Students have the option to pay their program fee as follow:
– Accounting Professional Year over 7 monthly instalments.
– IT Professional Year over 7 monthly instalments.
Performance Education offers the most flexible payment options of any Professional Year provider so you can easily manage your finances.
Is there any extra charge if I choose the instalment payment option?
No. The fees will be the same regardless of the payment option chosen. We are aware of the financial difficulties that some students may face, so the instalment option is simply an alternative to regular full fee payment. We want to help you reach your goal with as much ease as possible.
Can I change my study day?
For our Sydney, Melbourne & Adelaide campuses, we have two study day groups available to students (Mon, Tue, Fri, Sat) and (Wed, Thu, Sun). If you change to a study day outside the group (and there is space available for student changes), your graduation may be delayed, and you will be charged a fee. Students who change from a weekday to a weekend will also need to pay any difference in fees. Please note, changes will be applied for the next subject onwards due to capacity and scheduling reasons.
When can I change my study day?
It's easy. You can request a change of study day form by requesting one at reception or emailing your relevant campus for a copy. All requests for change of study day must be submitted by 5pm on Sunday of Week 1, before the start of the next subject.
Unsure how to change your study day? Click on the "Enquire Now" button on the right and one of our Professional Year consultants will contact you for a casual discussion.
How do I change my study day?
It's easy. You can request a change of study day form by requesting one at reception or emailing your relevant campus for a copy. All requests for change of study day require a minimum of 7 days' notice prior to the start of your next subject. Unsure how to change your study day? Click on the "Enquire Now" button on the right and one of our Professional Year consultants will contact you for a casual discussion.
I have already completed an internship. Can I be exempt from completing the internship stage of the PY program?
No. To complete the PY program and get the most of out the experience, you need to follow the stages in order and fulfil the minimum program duration requirement; Accounting – 47 weeks & IT- 49 weeks. By having exposure to another internship, you will be provided with further experience that can help increase your employability and chances of landing your dream job.
I already have a job. Do I need to quit my current job and have you place me with one of your host companies?
No, you could potentially keep your current job. As long as your current position meets the following basic criteria, it can be substituted in place of your internship. The criteria includes: (1) The role is 80% related to the IT or accounting fields (whichever is relevant to your PY program); (2) you have your own desk at the company; and (3) you are supervised in that role.
I already have a job. Can I complete the program earlier?
The minimum duration for the Professional Year program is 47 weeks for Accounting and 49 Weeks for IT; this has been determined by the Department of Home Affairs (DHA). PY programs that run less than this do not meet DHA's guidelines.  If you already have a job in IT or accounting you may be able to use your existing employment for the internship component of the program. We offer this flexibility to suit your situation while at all times ensuring your workplace experience meets Fair Work Australia guidelines.
If I have to move to another state, can I continue the program at another campus?
Yes. To accommodate your life changes, we allow transfer to any of our other campuses during the length of the program without any disruptions – if you complete the current subject which you are studying. We have campuses in Melbourne, Sydney, Adelaide and Brisbane. It is a condition of enrolment into any Professional Year Program that students study within the same State, city or region that they live in.
I am a current student at PE. Is there a referral bonus if I convince my friends to join the PY program at PE?
Yes! There is nothing more powerful than hearing from the experience of people you know so we definitely encourage you to share your experiences with your friends. If they decide to enrol direct with us we will reward you with $20 for each person you refer once their enrolment is complete. For more information about our Refer-a-Friend program, please click here.
Can I join the PY program if I have less than 12 months left on my 485 visa?
No. It is a requirement that all students must have 12 months left on their visa to be eligible to join the program.
Does the PY certificate have an expiry date?
For certificates to be valid for migration purposes the DHA Migration Regulations 1994 (Volume 3, Schedule 6D, Part 6D.6) require that the Professional Year to have been a period of at least 12 months in the 48 months (four years) immediately before the time that the migration applicant is issued an invitation to apply for the visa. Furthermore, only one Professional Year can be used to claim 5 points.
Can I find my own internship instead of having PE find this for me?
If you are employed in your field in line with your qualification and anzsco code then you may be eligible to use this employment as your internship provided that the organisation meets the requirements of a suitable workplace. You cannot search for an internship on your own if it is not your paid employment, however, we would be happy to discuss any internship opportunities with other companies and follow these up for suitability if a student can provide contact details of the organisation well before internship commences.
What are the most important things I should consider when comparing PY providers?
On the surface Professional Year programs may look the same. They go for the same length of time, have a similar structure and cover mostly the same content. That is because all PY providers must be approved and must follow a set of guidelines. However, within those guidelines, PY programs can vary widely in the following areas:
Internships. The internship component of the PY program is the opportunity to experience a professional workplace and apply everything you learn during the first 7 months of the PY program. For most PY students, it is the most exciting and nerve wracking part as well – and this is where PY providers probably differ the most. How many host companies does the PY provider work with and how many PY students have they placed in internships? How many team members does the provider have dedicated to delivering internships? PE works with over 11,500 host companies which we are growing at a rate of about 750 per year. Our specialist internship placements team has placed over 35,000 students in internships.
Experience with PY. Like anything, the more you do something the better you get at it. How long has the provider been delivering the PY program and how many students have graduated from the program? PE was one of the first accredited providers in 2009 and is now one of the largest in Australia having worked with over 35,000 PY students.
Student satisfaction and outcomes. At the end of the day, a provider should be judged mostly on what they have achieved for their students and how satisfied their students are. Does the provider have measured outcomes in terms of student satisfaction and employment outcomes? How are they measuring these outcomes? At PE we get these measures (and others) from a yearly survey of graduates conducted independently by respected research firm, Leading Indicators….so you know that you can trust the results – we don't make them up!
Expertise and content. Providers create their own content, lessons and workbooks which can be very different depending on the expertise and backgrounds of those involved. So make sure you check out the background and expertise of the people behind the PY provider. You want to make sure you are getting the best advice on how to prepare for the Australian workplace and navigate the job market! Do they bring deep experience in the Australian employment market, recruitment, HR as well as professional services (accounting & IT)? Over the past 12 years, PE has grown to 170 people drawn from recruitment, business, professional services, HR and careers backgrounds. Our class-based content is unique, developed using our deep experience in the Australian employment market and daily interaction with employers. Classes are heavily activity driven and interactive to maximise your learning and engagement.
Why? Why is the provider delivering the PY program? Are they passionate about helping international students to create a better life in Australia? Is the PY program a core business for them or is it one small part of what they do? What are their purpose, vision & principles? PE started in 2006, before there was a PY program, because we saw that international students were struggling in the job market after graduation and no one was helping them. Our purpose is to revolutionise graduate employability in Australia and we have a vision that one day, every graduate will have the skills and opportunity to pursue the career of their choice.
Price and payments. Prices charged for PY programs and payment plans are up to each provider to set, and they can vary widely. Obviously, you need to consider your own personal financial situation and what you can afford. But when comparing providers it is important to balance price against what the provider and program offers. If you are considering the cheapest providers, ask yourself: How do they deliver a high quality program at that price? What will my experience be like? Remember that once you enrol you are with that provider for 10 months as students cannot swap between PY providers. At PE, we have always aimed to be the best, not the cheapest. Over the years, we have certainly refined the way we deliver our high quality program so as to make it as affordable as possible to the most students, because we believe that all students should have this opportunity. Being one of the largest providers allows us to deliver both value and a high quality program and outcomes. We were the first to offer monthly payment plans and still have the most flexible and simple plans in the market.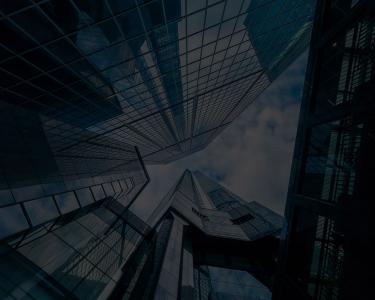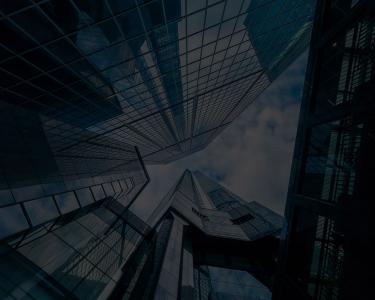 92%
rate the Quality of Trainers as 'Outstanding', 'Very Good' or 'Good'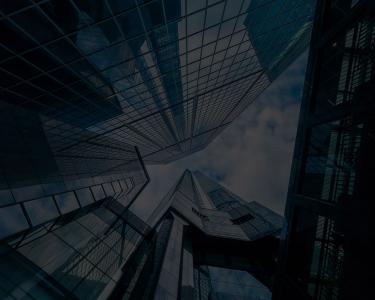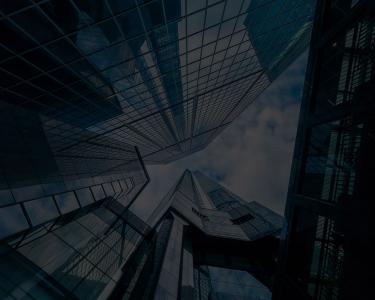 40%-60%
of PE grads got a job with their host company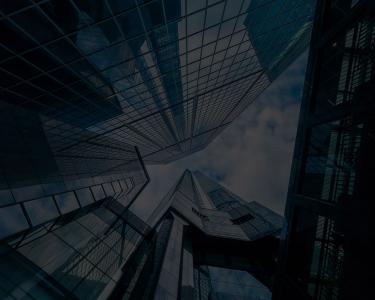 96%
of PE grads improved their understanding of the workplace